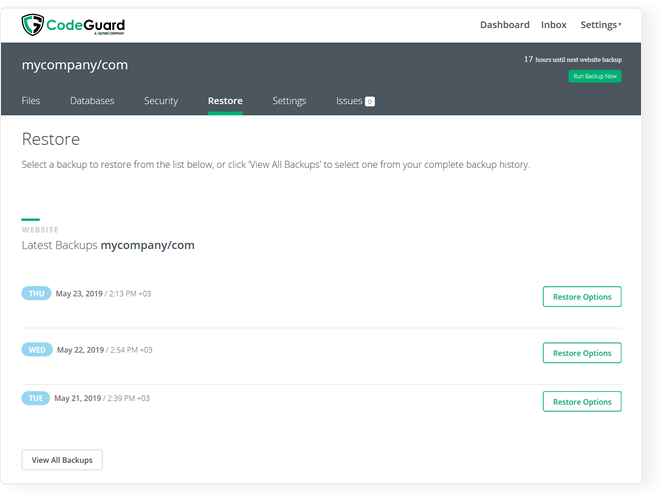 Why Restore Matters
So let's say something happens to your site – maybe a hacker, maybe just an internal issue. What's next? All you want to do is undo the changes that occurred – but who has a Time Machine? CodeGuard does.
Protect against mistakes or malicious hacks
In the CodeGuard repository, access every saved backup complete with a datestamp and detailed information on each change. In seconds after you've selected any clean version, your live web site can be restored to the version in the repository.